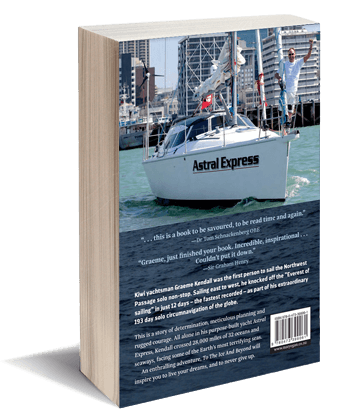 NEW PAPERBACK AVAILABLE NOW
Buy Now for NZ$34.90
The best selling 'To The Ice and Beyond' is now available as a paperback for just NZD$34.90.
Order now for your signed copy and receive free world wide delivery (for a limited time only). An enthralling story covering 28 captivating chapters with colour photos.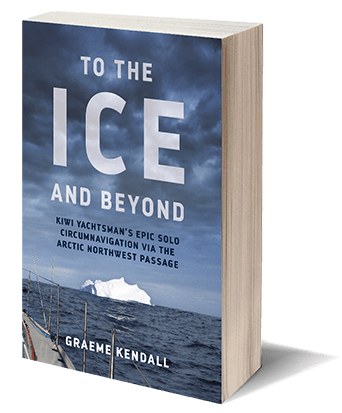 "Graeme, just finished your book. Incredible, inspirational... couldn't put it down!"
- Sir Graham Henry
"... this is a book to be savoured, to be read time and again."
- Foreward by Dr Tom Schnackenberg OBE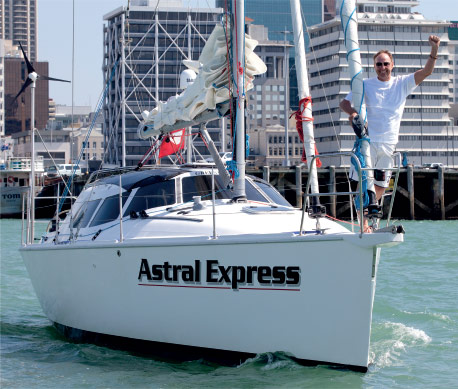 To the Ice and Beyond
Kiwi yachtsman Graeme Kendall was the first person to sail the Northwest Passage solo non-stop. Sailing east to west, he knocked off the "Everest of sailing" in just 12 days - the fastest recorded - as part of his extraordinary solo circumnavigation of the globe.
This is a story of determination, meticulous planning and rugged courage. All alone for 193 days in his purpose-built yacht Astral Express, Kendall crossed 28,000 miles of ocean, facing some of the Earth's most terrifying seas. An enthralling adventure, To The Ice And Beyond will inspire you to live your dreams, and to never give up.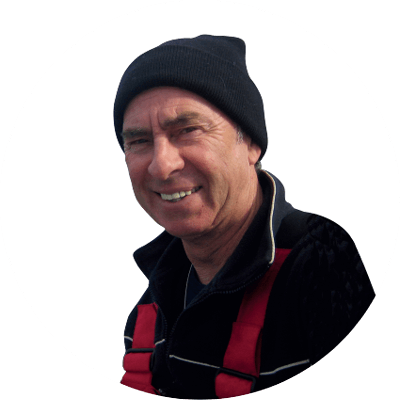 "Eighteen thousand miles I had sailed to get here, solo in my yacht, since setting out from Auckland, New Zealand, almost at the opposite point on the globe. Now before me lay one of the great enigmas of sea exploration - the Northwest Passage, filled with mystery and adventure, and probably more stories of loss and failure than triumph. In the early days many died trying to discover it ...
There are no records of anyone having sailed the Northwest Passage solo and unassisted, as I was about to do. Even sailing it non-stop would be a first. But, as I made my approach, this so-called record had no bearing on my ambition to attempt it. This was a personal thing. A challenge, a dream, an adventure. This was what the trip was all about, and here I was at the entrance."
Author Bio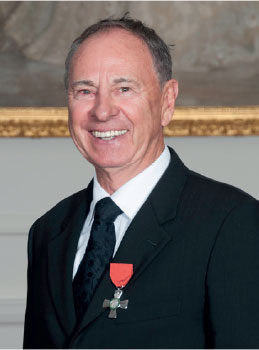 Graeme Kendall MNZM (Member of the New Zealand Order of Merit) is a highly experienced sailor who has sailed in many different parts of the world, including ocean racing. Born in Christchurch, he has sailed since he was a teenager and as an adult he has owned several cruising, racing and classic heritage yachts including Galatea and Pastime.
In 1986 he sailed in the Whitbread Round the World Race with Digby Taylor aboard NZI Enterprise. The following year Graeme and his friend Stan Pearson sailed his yacht Astral Rose in the inaugural two-handed Melbourne-to-Osaka race. He has been self-employed since the age of 25, with a business career that culminated in farming and residential property.
Graeme currently lives in Auckland where he is a charter yacht skipper. His boyhood dream has always been to sail solo through the Northwest Passage.
Enquiries
For any media, international publishers/agents, public speaking enquiries or bulk quantity orders etc please submit your enquiry using the contact form.